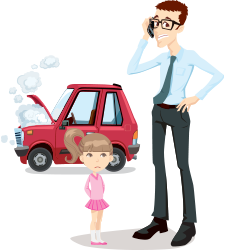 Get Started With
Simplicity Today
800-929-5150
Simplicity Road Hazard Coverage (Tire Only)
Life on the road is hard — on your tires, that is. With our Simplicity Road Hazard Coverage, available exclusively to our Simplicity Premium and Simplicity Select Vehicle Coverage customers, you'll be eligible for reimbursement to repair or replace any of your tires that have been damaged as a result of a road hazard on a public roadway. Benefits include:
Reimbursement up to $20 per occurrence for the full charges incurred by the repair
Reimbursement up to $100 per tire, per occurrence, for tire replacement
Maximum benefit: $400.