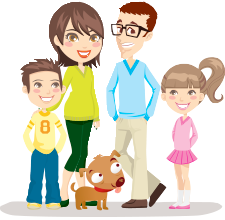 Get Started With
Simplicity Today
800-929-5150
Who We Are
For more than 45 years, we've been helping consumers enjoy greater confidence in living, giving them the financial control they need when unexpected events arise with nationally award-winning consumer protection products. From our vehicle service contracts to our home warranty options, our innovative offerings have helped countless individuals and families stay afloat financially in the face of mechanical or home system breakdowns, and other budgetary challenges. Simplicity Protection® is honored to provide the financial security everyone deserves.
We're in the claims business, not the disclaimer business.
For 45 years, we've come to work every day to honor our contracts. When you have a breakdown or need a repair, you can get in touch with us quickly, and we'll get your claim paid quickly.
We know that life happens.
And it's sometimes messy. Our protection products make it easy to focus on the good things in life!
Contact us today at 800-929-5150.