Life isn't always predictable.
---
But with Simplicity,
You'll always be in control.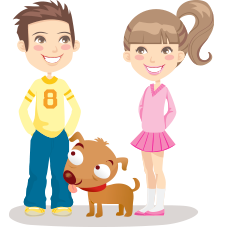 Get Started With
Simplicity Today
800-929-5150
Every Homeowner Needs Simplicity
Home ownership definitely has its share of surprises! But with Simplicity Home Protection®, you'll know exactly what to expect when a repair or replacement is in order for your refrigerator, air conditioner, or other key ingredient of "home sweet home."
When the joy of homeownership is overshadowed by the repairs that sometimes pop up unexpectedly, it may be time to consider a home warranty plan that protects you from today's outrageous home repair costs. You can make the homeownership honeymoon last longer with Simplicity's Home Protection plans.
SYSTEMS AND APPLIANCES COVERED
Kitchen Refrigerator
Built-in Dishwasher
Microwave Oven
Cooking Range/Oven/Cooktop
Garbage Disposal
Clothes Washer
Clothes Dryer
Plumbing
Water Heater
Central Air Conditioning/Cooling System
Central Heating System
Electrical System
Optional Coverages
Garage Door Opener
Swimming Pool Equipment
Spa Equipment
First Additional Refrigerator
Second Additional Refrigerator
13 or 16 SEER Upgrade
Enhanced Package Upgrade
Code Violation Corrections for covered repairs
Undetectable Pre-existing Conditions
Removal of Defective Equipment
Reduced Service Call Fee
Hotel Reimbursement
Home Electronics
Pocketbook Protection
Safeguard yourself from unexpected repair and replacement costs on systems and appliances.
Comprehensive Coverage
The Simplicity Home Protection Enhanced level of coverage includes coverage for undetectable pre-existing conditions & code violation corrections for covered repairs.
Simple and Convenient
Call one number for all services Monday – Friday, 7am – 7pm CST and Saturday, 8am – 2pm CST.
Expert Service
All of our service professionals are licensed, bonded and insured.
How Does It Work?
Even if you own an older home with aging systems, you're covered with home warranty protection. Whenever there's a problem with a covered system or appliance just call Simplicity Home Warranty at 800-929-5150. We'll help you connect with an approved contractor who'll repair or replace it.
Simplicity Home Warranty coverage is subject to the terms and conditions stated in your agreement. Please refer to your contract or call 800-929-5150 for details.