Life isn't always predictable.
---
But with Simplicity,
You'll always be in control.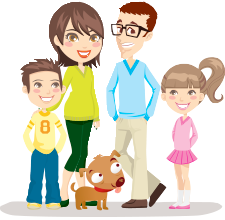 Get Started With
Simplicity Today
800-929-5150
Executive Team
Mark Rappaport — President
Mark Rappaport brings over 20 years of business development experience in his role as president of Simplicity Protection™. He provides leadership, vision and strategic direction in the development and implementation of product solutions that bond Simplicity with its customers. He brings execution acumen, encompassing leadership, vision and strategic planning as well as technology vision and leadership to his role at Simplicity Protection™. With the unique ability to think both analytically and creatively, Mark's free-flowing logic allows him to provide vision and leadership across the organization. Prior to joining Simplicity, he was responsible for strategic planning initiatives at The Point Group, where he launched their strategic planning and digital services practice to enhance client product offerings and streamline operations.
Sue Jewell — Human Resources Director
With over 25 years of experience in human resources, Sue brings hands-on experience in recruiting, personnel selection, employee relations, benefits and compensation administration, workplace learning, and diversity initiatives to her role as human resources director. Every employee has at some point been captured by Sue's camera. The passion she puts into all endeavors is what drives her to make sure every employee feels empowered as a member of the team. With years of training and insight into recruiting and retaining top performers, Sue plays a leadership role in creating an employee-centric, high-performance culture.